Chiropractor in Phoenix, AZ
NO OUT OF POCKET COSTS !
If your accident was caused by another person, our office will bill the at-fault person's insurance and wait for payment! HEALTH INSURANCE IS NOT NECESSARY. If you have an attorney, we will cooperate with your lawyer and send the bills to your attorney and wait for payment!
As a chiropractor serving Phoenix, AZ for over 25 years, we have a long history of experience caring for accident victims with NO OUT OF POCKET COSTS!
All paperwork will be handled for you.
Emergency Services Available - Free Transportation
Appointments available all day-7 days a week-call today and see the doctor today.
Don't wait, Call today!
NUESTROS MEDICOS Y ASISTENTES HABLAN ESPANOL.
Attorney Referrals Available
We co-manage injuries with medical physicians, orthopedic physicians and pain management physicians who will also treat you at no out of pocket costs!
Not a referral service, actual offices.

Providing Superior Accident and Injury Care Through Chiropractic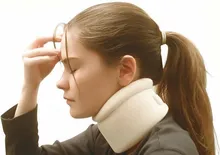 Serving the Phoenix health community, Accident Chiropractic offers a complete array of accident treatments. The physicians of Accident Chiropractic have helped many pain sufferers with treatments for auto injuries, personal injuries and more. Individuals throughout West Valley can find effective, dynamic and totally natural pain relief through chiropractic adjustments and manipulations.
Accident Chiropractic successfully treats Phoenix patients who are struggling from the neck pain, whiplash, arm pain, jaw pain, dizziness and headaches. Doctors and researchers have recognized that auto accident injuries disrupt normal nerve and blood supply to the head and neck, causing a wide variety of symptoms. Chiropractic physiotherapy can correct these injuries and promote natural healing.
If you are seeking an exceptional chiropractor in Phoenix, the physicians of Accident Chiropractic invite you to Accident Chiropractic, where you'll discover pain relief and prevention services that will help you feel better than you ever thought possible. Make your appointment today!